The latest News
Previous press releases from VG Media can be found here.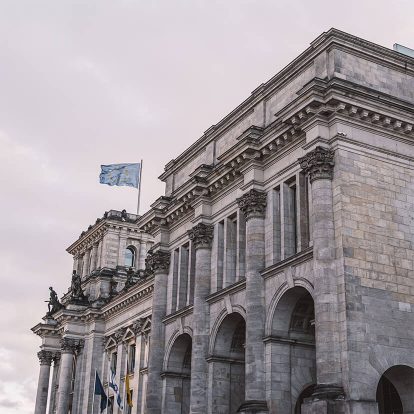 Open to European rightholders
Certified by the EU Commission
Corint Media manages the rights of private broadcasting companies on both the German and international market. The legal basis of its activities is the EU's Collective Management Organisations (CMO) Directive. By implementing the European Union's Digital Single Market (DSM) directive, the exercise of European press copyright will be standardised. Corint Media facilitates the practical implementation of these rights, which are granted by European legislation, and can enforce them efficiently as a European collecting society.
Facts & Figures
2001

Corint Media began to exercise the protection of ancillary rights for private broadcasters 20 years ago under the name of VG Media.

40+

Corint Media licences the rights of international media companies in more than 40 countries across the globe.

360k

Corint Media has signed extensive licencing agreements with more than 360,000 contractors to date.
We believe a Democracy needs free Media
Brand story
Democracies need independent media. Freedom requires financial viability. This is where we come in.