Pre­vi­ous press releas­es from can be found in the archive.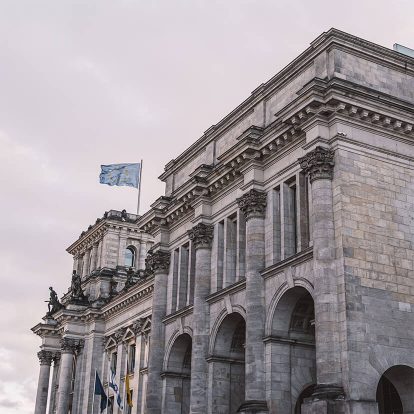 Open to Euro­pean righthold­ers
Acknowl­edged by the EU Com­mis­sion
Corint Media man­ages the rights of pri­vate broad­cast­ing com­pa­nies on both the Ger­man and international mar­ket. The legal basis of its activ­i­ties is the EU's Col­lec­tive Man­age­ment Organ­i­sa­tions (CMO) Direc­tive. By imple­ment­ing the Euro­pean Union's Dig­i­tal Sin­gle Mar­ket (DSM) direc­tive, the exer­cise of Euro­pean press copy­right will be stan­dard­ised. Corint Media facil­i­tates the prac­ti­cal imple­men­ta­tion of these rights, which are grant­ed by Euro­pean leg­is­la­tion, and can enforce them effi­cient­ly as a Euro­pean CMO.
2001

Corint Media began to exer­cise the pro­tec­tion of ancil­lary rights for pri­vate broad­cast­ers 20 years ago under the name of VG Media.

40+

Corint Media licences the rights of international media com­pa­nies in more than 40 coun­tries across the globe.

360k

Corint Media has signed exten­sive licenc­ing agree­ments with more than 360,000 con­trac­tors to date.
We believe a Democ­ra­cy needs free Media