Pre­vious press releases can be found in the archi­ve.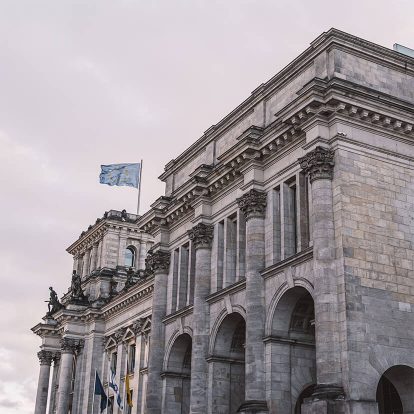 Open to Euro­pean right­hol­ders
Ack­now­led­ged by the EU Com­mis­si­on
Corint Media mana­ges the rights of pri­va­te broad­cas­ting com­pa­nies on both the Ger­man and international mar­ket. The legal basis of its acti­vi­ties is the EU's Coll­ec­ti­ve Manage­ment Orga­ni­sa­ti­ons (CMO) Direc­ti­ve. By imple­men­ting the Euro­pean Union's Digi­tal Sin­gle Mar­ket (DSM) direc­ti­ve, the exer­cise of Euro­pean press copy­right will be stan­dar­di­sed. Corint Media faci­li­ta­tes the prac­ti­cal imple­men­ta­ti­on of the­se rights, which are gran­ted by Euro­pean legis­la­ti­on, and can enforce them effi­ci­ent­ly as a Euro­pean CMO.
2001

Corint Media began to exer­cise the pro­tec­tion of ancil­la­ry rights for pri­va­te broad­cas­ters 20 years ago under the name of VG Media.

40+

Corint Media licen­ces the rights of international media com­pa­nies in more than 40 count­ries across the glo­be.

360k

Corint Media has signed exten­si­ve licen­cing agree­ments with more than 360,000 con­trac­tors to date.
We belie­ve a Demo­cra­cy needs free Media